Recognizing the accomplishments of local women in STEM!
---
–2020 Award Recipients–
---
Farners Amargant I Riera, PhD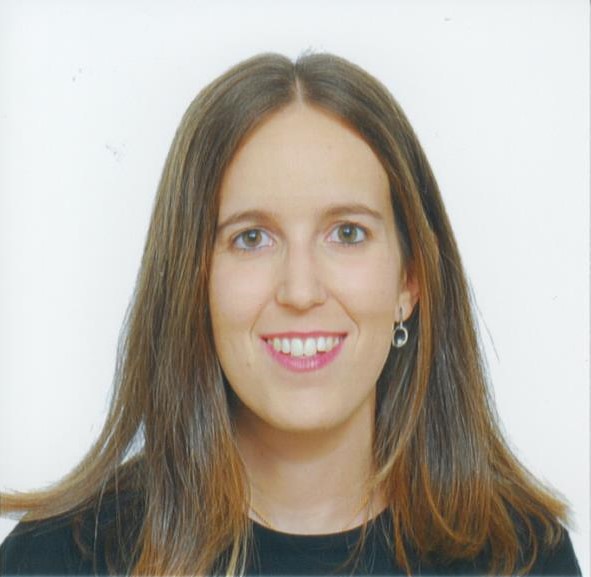 Congratulations to Farners Amargant i Riera, PhD, a Northwestern postdoc who placed second place at the Society for the Study of Reproduction's 2020 Virtual Conference. Farner's presentation was titled "Age-dependent dysregulation of hyaluronan and collagen matrices alters ovarian biomechanical properties." You can read more about her work here. Great job Farners!
---
Rachel Burga, PhD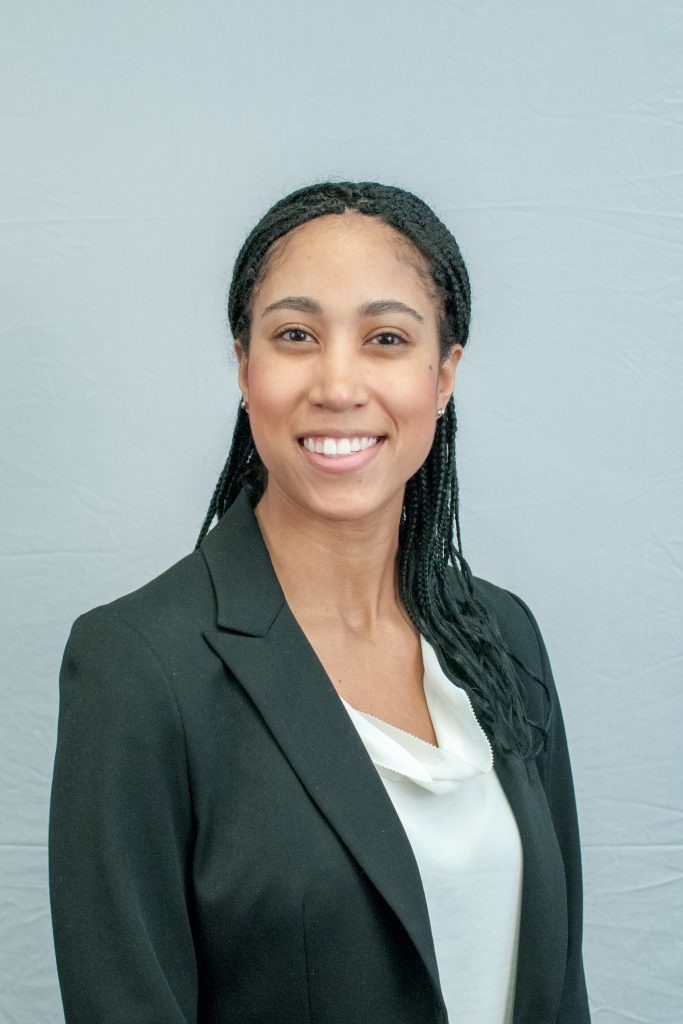 Congratulations to Rachel Burga, PhD, a Northwestern postdoc, who was recently recognized as one of the Burroughs Wellcome Fund 2020 Postdoctoral Enrichment Program Fellows. This 3 year award will help support Rachel's research regarding gene silencing and NK cell therapy as a nano-immunotherapy for glioblastoma. She is also a vital member of the Chicago Women in STEM Initiative and will be organizing the 2021 Symposium. Great job Rachel!
---
–2019 Award Recipients-
---
Blanca Gutierrez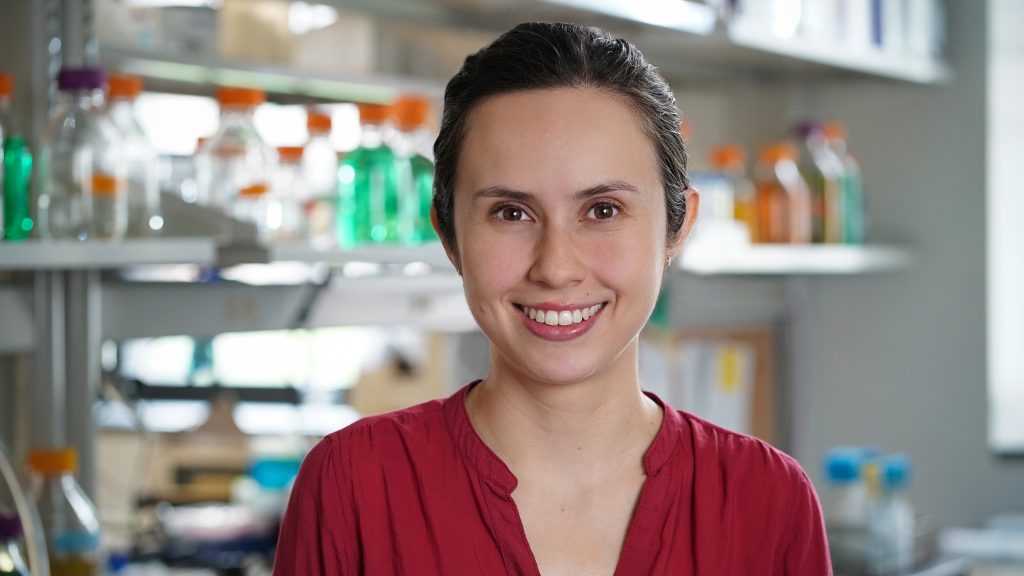 Congratulations to Blanca Gutierrez, Northwestern PhD student, who was recently accepted to the Carcinogenesis T32 Training Program. Great job on starting your track record of funding off early. Blanca is a student in the Driskill Graduate Program (DGP), and she studies how relapse after chemotherapy works in T-cell acute lymphoblastic leukemia, an aggressive blood cancer affecting children and adults. She also volunteers as part of the STEM Circuits- Chicago campus event planning team of the Chicago Women in STEM Initiative. Thank you for your hard work, Blanca!!
---
Grace Bellinger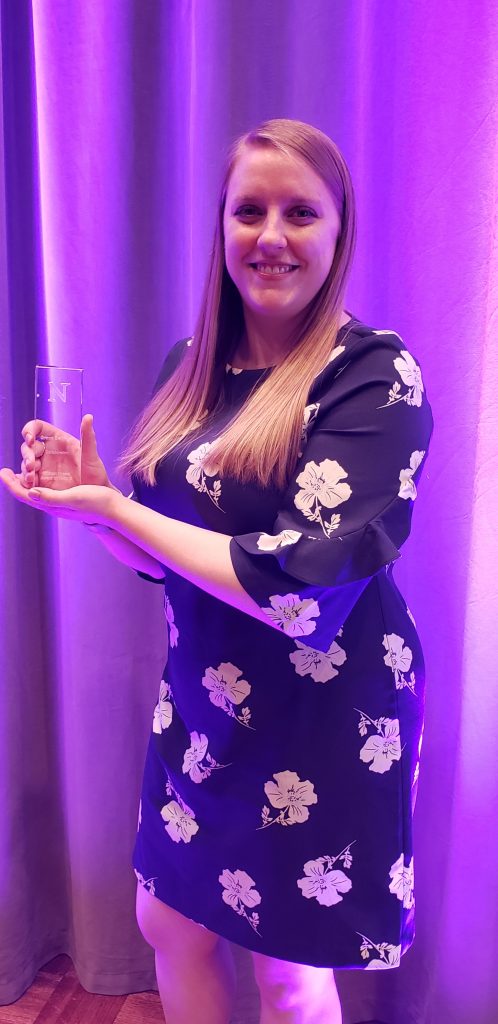 Congratulations to Grace Bellinger, our STEM Circuits Study Design and Implementation Director, who recently received the 2019 Wildcat Impact Award! As part of the Wildcat Excellence Awards, the Wildcat Impact Award recognized Grace for embodying the value of Collaboration in their contributions to building an engaging, enriching, and educational community at Northwestern.
---
Colleen Zaccard, PhD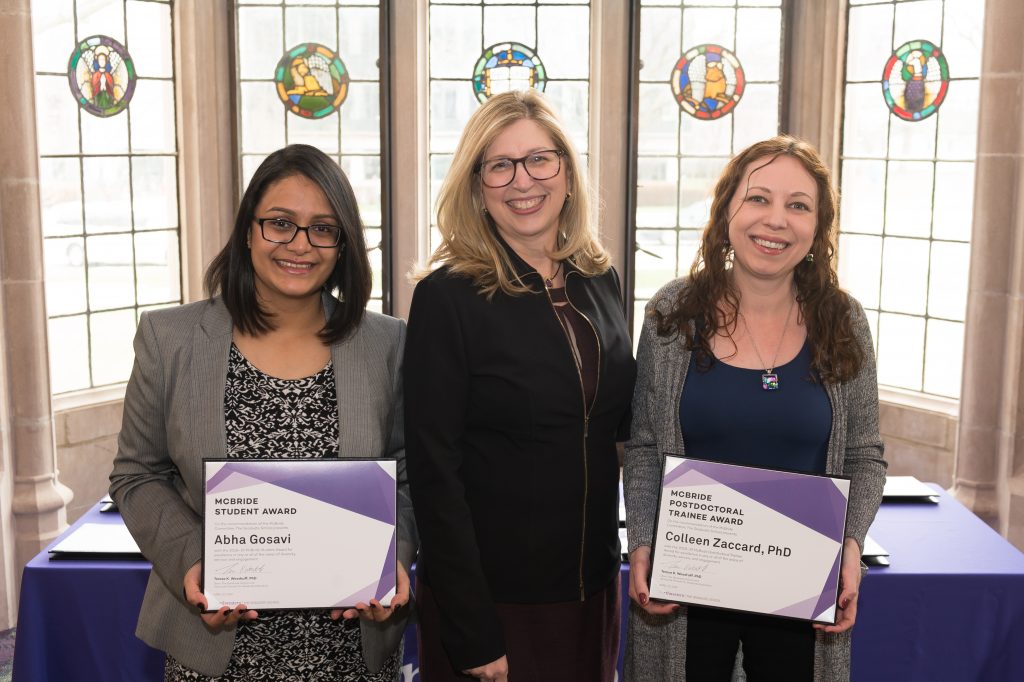 We are proud to announce that our Chair, Colleen Zaccard, PhD, stood out from the list of nominees and received the 2019 Postdoctoral Trainee McBride award from the Northwestern Graduate School! The McBride award recognizes one outstanding TGS student , Abha Gosavi, and one postdoctoral trainee who go above and beyond in any or all of the areas of diversity, service, and engagement.