Keynote address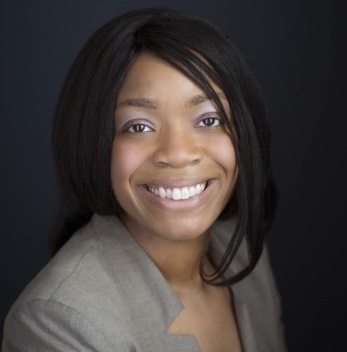 Jhaymee Tynan, PMP®, PfMP®, FACHE® is Assistant Vice President, Integration at Atrium Health, Charlotte, N.C. In her current role, Ms. Tynan leads the system's Integration Management Office, which provides day-to-day operations and strategy leadership for post-merger integration activities with current and new partners. During her tenure at Atrium Health, she has led several high impact strategy projects, including the development of world-class growth plans for oncology and pediatrics service lines.
Board certified in healthcare management as an ACHE Fellow, she is a 2018 Thomas C. Dolan Executive Diversity Scholar – a prestigious executive development program that grooms and prepares mid-senior level careerists for C-suite positions at hospitals, health systems, and other healthcare organizations. Currently, she is the President-Elect for the Greater Charlotte Healthcare Executives Group, an ACHE Chapter. She has also served on the Board of Directors as Treasurer (2019), Treasurer-Elect (2018), and the inaugural Diversity and Inclusion Chair (2017). Before joining Atrium Health, Ms. Tynan was Business Transformation Manager at Deloitte Consulting in the Global Life Sciences and Healthcare Practice. During her tenure with Deloitte, she led C-suite executives at hospitals and healthcare systems across the U.S. to develop roadmaps, business plans, and governance structures to advance strategy. She was recognized as a U.S. Global Office Fellow in 2012 which provided a unique opportunity for top talent to gain global experience. Prior to that, Ms. Tynan had a successful career in banking and information technology, working for Citibank, M&T Bank, and CACI International in project management and financial analysis. In addition to her service to ACHE, Ms. Tynan serves on the Board of Directors for the Healthcare Businesswomen's Association (HBA), the Society for Healthcare Strategy and Market Development (SHSMD), the National Association for Health Services Executives (NAHSE), Women in Healthcare (WiH), and the Carolinas Society for Healthcare Strategy and Market Development (CSHSMD). She also serves her community on the board as Treasurer and Finance Chair of the Women's Impact Fund, a Charlotte women's collective giving organization that has provided almost $6 million to local non-profits in Charlotte-Mecklenburg county since 2013.
Ms. Tynan is the recipient of several professional awards, including the Modern Healthcare Top 25 Emerging Leaders Award, the Charlotte Athena Leadership Award, the Bizwomen Headliners Award, the Who's Who in Black Charlotte Award, the Early Career Healthcare Executive Regent's Award for North Carolina, the Charlotte Business Journal Forty under 40 Award, and the Becker's Hospital Review Rising Stars under 40 Award. Additionally, she received the Alumni Scholar Award from Emory University in 2012, the Rising Star Award from Women in Technology in 2009 and the Rising Star Technology Leader Award from Women of Color Magazine in 2009.
She received a M.B.A. in General Management from the Goizueta Business School at Emory University, Atlanta, GA, a master's degree in project management from The George Washington University, Washington D.C., and a bachelor's degree in finance from Virginia Tech, Blacksburg, V.A.
---
Short oral presentations by women leaders in STEM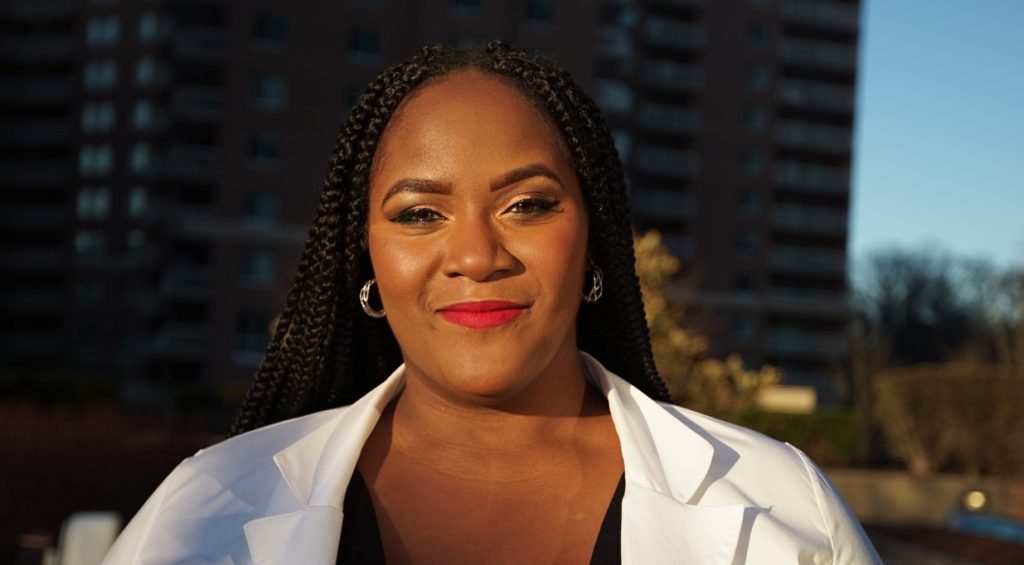 Dominique Carter, Ph.D. is an interdisciplinary scientist, diplomat, and entrepreneur. She currently serves an Agricultural Science Advisor for the U.S. Department of Agriculture (USDA) Office of the Chief Scientist, where she advises the Under Secretary/Chief Scientist on policy development and operational planning pertaining to agricultural research, education, and economics. Dr. Carter previously served as an AAAS Science & Technology Policy Fellow (2017-2019) at the National Science Foundation (NSF). In the Office of International Science & Engineering (OISE) within the Office of the Director (OD), Dr. Carter contributed to the development of a diverse, globally-engaged workforce with world-class skills by supporting international research and research-related activities for U.S. science and engineering students.
Dominique attained her B.S. in Chemistry from Saint Norbert College and her Ph.D. from the Medical College of Wisconsin (MCW) where she received cross-disciplinary training in Microbiology and Bioengineering. At the MCW Graduate School of Biomedical Sciences, within the Biotechnology and Bioengineering Center, her dissertation research focused on systems biology technology development to study viral infection. Specifically, she employed protein mass spectrometry and biophysical protein characterization to investigate how human cytomegalovirus (CMV) alters the human cellular protein environment early during infection to identify novel mechanisms for inhibiting infection. In 2018, her technical expertise spurred the formation of Leading Innovations in Technology Laboratories, a biotechnology company focused on cannabis quality control testing innovation and product development to improve patient outcomes and decrease cannabis adverse drug effects (ADE).
In the community, Dr. Carter is the American Society for Microbiology (ASM) Young Ambassador of Science for Washington, D.C., where she works to promote international partnerships in the education and innovation of microbial sciences. Accordingly, she is an Advisory Council Member for the Harvard Business Review (HBR) and serves as the Under-Secretary General of the Advisory Board for Sustainable Initiatives and Alliances for Africa (SIA-Africa), a non-profit organization working to develop sustainable global alliances to transform education, healthcare, environmental policies, and impact investment opportunities across Africa. As such, Dr. Carter is the Founder of Global STEM Solutions, LLC, a boutique consulting firm providing thought leadership and counsel for developing sustainable international partnerships in STEM education and research. Dominique is passionate about STEM entrepreneurship, and she is an advocate for cross-disciplinary research and for the recruitment and retention of women and underrepresented minorities in STEM fields.
---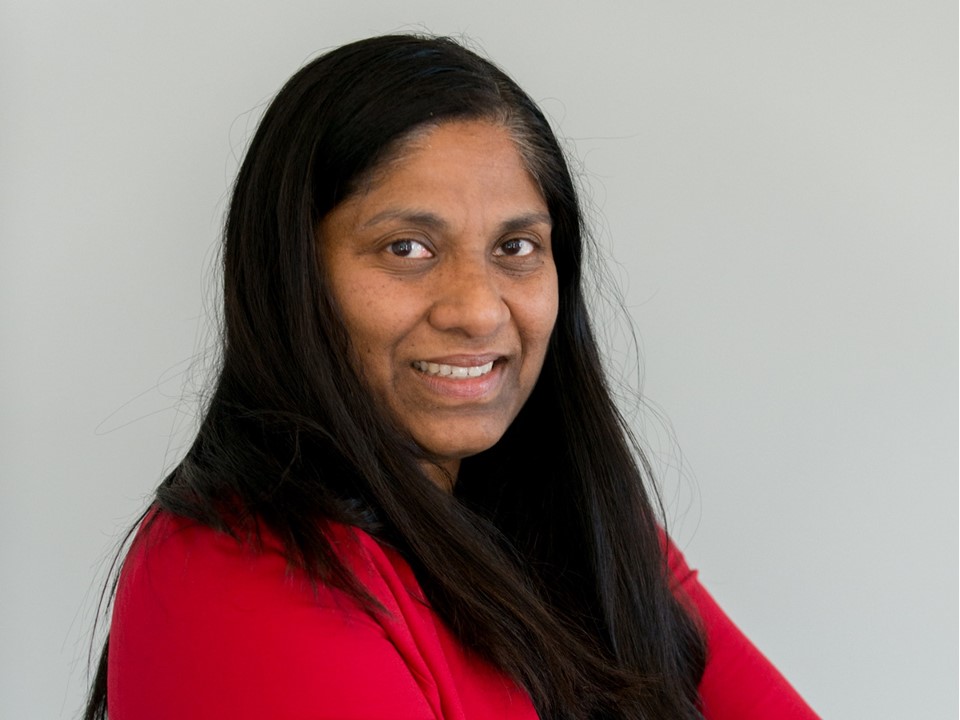 Preeti Chalsani, Ph.D. is an Assistant Director in the Technology Commercialization and Licensing team at the Polsky Center for Entrepreneurship & Innovation at University of Chicago.  In this role, she works with researchers to help identify the commercial potential of their research, strategically protect their intellectual property and support commercialization of their research, including through the formation of new ventures. Preeti facilitates commercialization of research spanning the fields of physics, chemistry, materials science, computer science and engineering and representing cutting edge advancements in areas such as quantum computing and related technologies, novel materials for imaging, sensing, and energy storage, and synthetic biology.  In addition, she serves as a coach for teams in the NSF Innovation Corps Program and the Polsky Accelerator.  She also interfaces with other research institutions and innovation centers in the greater Chicago area to help grow the innovation ecosystem at UChicago.
Prior to coming to University of Chicago, Preeti worked as a scientific advisor and Patent Agent at several law firms for almost a decade. In this role, she worked on a diverse range of technologies, and strategically built and managed the IP portfolio for clients from universities, start-ups, SMEs and multinational corporations. Preeti was born and raised in India, and moved to the US after completing high school. She earned a B.S. in Applied Physics from Yale University and a Ph.D. in Applied Physics from Cornell University where her doctoral research was in the area of spintronics. After completing her PhD, Preeti worked as a nanotechnology consultant and postdoctoral researcher at the National Research Council in Canada and then transitioned to a career outside the lab by teaching physics at Dawson College in Montreal, Canada before eventually moving into intellectual property.
---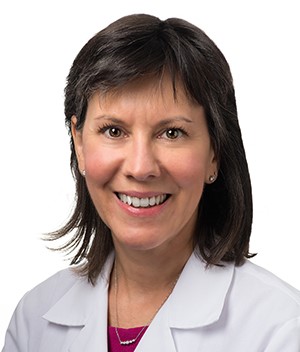 Elizabeth McNally, M.D., Ph.D. directs the Center for Genetic Medicine at Northwestern University's Feinberg School of Medicine.  As the Elizabeth J. Ward Professor of Genetic Medicine, Dr. McNally is a cardiologist with expertise in cardiac genetics.  Her work focuses on understanding genetic mechanisms of cardiovascular disease and using genetic signals to drive therapy development.  She has a special interest in neuromuscular genetic diseases like muscular dystrophy and testing genetic correction strategies in models of these diseases and ultimately in patients.  Her translational work was recognized by an award from the Burroughs Wellcome Foundation and as a recipient a Distinguished Clinical Scientist Award from the Doris Duke Charitable Foundation.  She serves on the Advisory Boards for the Muscular Dystrophy Association, Parent Project Muscular Dystrophy, and is the Vice Chair for the Council on Basic Cardiovascular Sciences of the American Heart Association.  She is a past president of American Society for Clinical Investigation and a member of the Association of American Physicians.   She is the founder of Ikaika Therapeutics.
---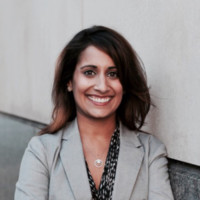 Monica Vajani, MBA is a Senior Advisor on the Chronic Care Transformation team at CVS Health. She has over 12 years of healthcare experience in account management, business development, and strategy consulting at both growth stage companies and large corporations. Prior to CVS, Monica was the Director of Strategic Partnerships at MATTER, where she developed and executed the strategy for corporate healthcare partnerships. Prior to MATTER, she was the Director of Operations at AVnovum, a University of Chicago startup developing anti-infective treatments for immunocompromised patients. She has also spent 9 years in the medical device industry at Medtronic and Abbott as a cardiac device sales professional. Monica has an MBA from the University of Chicago Booth School of Business and a BS in Biomedical Engineering from Washington University in St. Louis. She currently resides in the West Loop, and in her free time enjoys running, playing tennis, and making wheelthrown pottery.
---