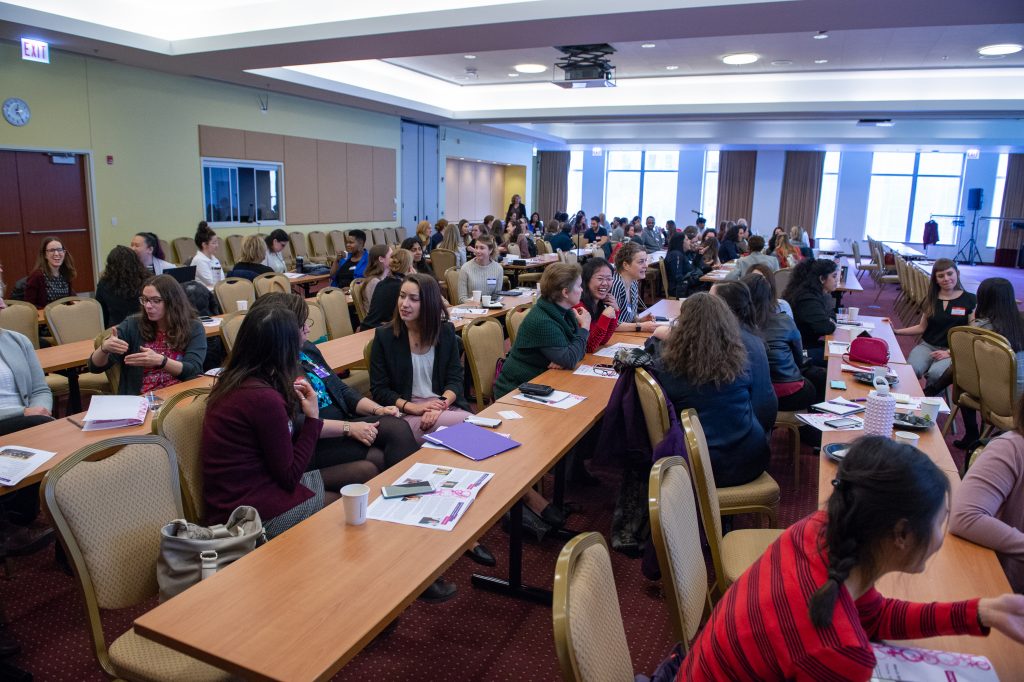 After decades of social progress towards equality, women are still under-represented in Science, Technology, Engineering, and Mathematics (STEM), particularly at advanced career stages and in leadership. Strikingly, women hold just 24% of tech jobs and 18% of STEM leadership roles (Development Dimensions International Inc., 2017).
Our second annual symposium on March 8th in 2019 attracted over 125 participants and focused on identifying and mitigating implicit bias, a key obstacle to STEM diversity and inclusion. During the 2019-20 academic year, we will continue to fill the mentoring gap for local early career women in STEM with the second iteration of STEM Circuits. We will also host a 3nd annual Chicago Women in STEM Symposium on Friday, March 6th, 2020 on the Chicago campus of Northwestern, where our focus will be on promoting tomorrow's women leaders in STEM.
Theme:
Women's leadership in STEM
Date:
March 10th, 2020
Time:
9:30 am – 6 pm
Location:
Prentice Women's Hospital
250 East Superior Street, Chicago, IL, 60611
Keynote speaker:
Jhaymee Tynan, FACHE®, Assistant Vice President, Integration at Atrium Health
Jhaymee was recently selected by Modern Healthcare as a Top 25 Emerging Leader! Read more here.
Highlights:
An interactive morning workshop will help participants develop tools for negotiating difficult conversations in the workplace, such as salary & benefits negotiations, research project parameters, hiring & firing, and interrupting gender bias.
Next, attendees will have ample opportunity to interact with representatives from our partners in industry, academia, and law as well as local non-profits at our career and professional development fair. Lunch will be provided.
In a series of short talks, invited women leaders and role models in STEM will share their pathway to leadership with attendees, including their motivation, necessary skills, obstacles they faced along the way, and advice to early career women.
Our keynote speaker, a national leader in STEM industry, will discuss leadership and career transitions from academia to industry.
The closing networking reception will facilitate interactions between early career women, speakers, facilitators, and invited local women mentors.
Registration:
More information coming soon!