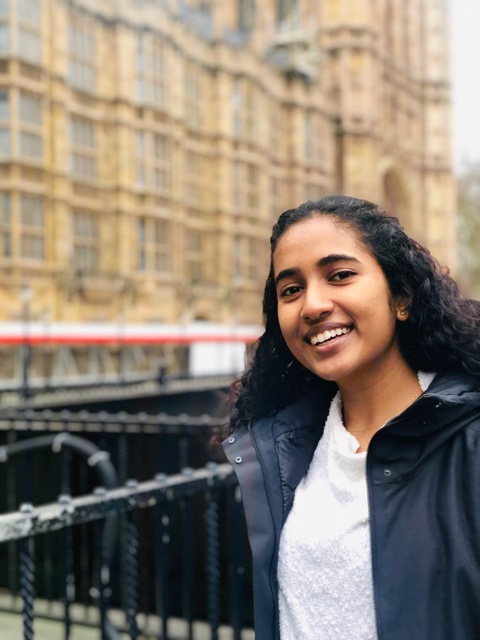 Hello! I am Anusree Natraj, a Chemistry PhD student at Northwestern University. I graduated cum laude in 2019 from Washington University in St. Louis with a BA in Chemistry (primary) and Spanish (secondary).
I was born and raised in Mumbai, India. My grandparents were chemists (my grandpa an industrial research scientist and my grandma a college professor), and their love for science inspired me as a young girl to pursue a scientific education and career. After joining Prof. Jonathan Barnes' lab at Wash.U., I was further propelled to pursue research in chemistry. In 2019, my undergraduate research was published in the Supramolecular Chemistry journal.
My current research in Prof. Will Dichtel's group at Northwestern involves making novel materials called covalent organic frameworks (COFs) and studying in detail the mechanisms of their formation. Using the principles of organic chemistry and materials science, I plan to synthesize different morphologies of COFs and target their growth as single crystals, which would allow the COFs to be used in a variety of applications, from membranes to electronics.
Outside of the lab, I enjoy STEM outreach, especially planning and conducting fun, educational science experiments for kids. As part of Chicago Women in STEM, I hope to be involved in outreach and teaching, and I hope I can help encourage younger students into exploring STEM fields. I also hope to be able to connect with the amazing scientists that are part of this supportive network and be able to exchange ideas and lead workshops together. Also, being part of such a strong, diverse community of women, I look forward to discussing and sharing perspectives on being an international student and woman of color within the context of American academia. After my PhD, I hope to continue to pursue my interest in an academic career, ideally one that combines my love for both teaching and research.