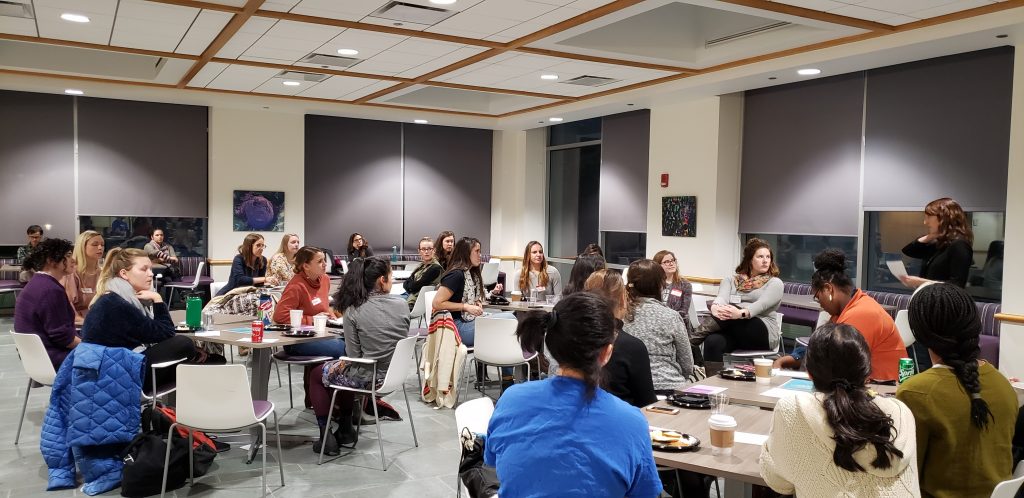 We recently had a highly engaging kick-off of STEM Circuits: 2019-2020 on the Evanston campus! We learned from our Chair about the underlying motivation behind Chicago Women in STEM Initiative. The main goals of STEM Circuits are to build community for early career women in STEM and provide professional and career development opportunities. Most importantly, we aim to create opportunities for success and building new connections among our monthly STEM Circuits participants. Next, our invited speaker, Dr. Sadie Wignall, Assoc. Professor of Molecular Biosciences at Northwestern, shared with us her experiences and challenges on the path to establishing a successful research lab. A short Q&A with our phenomenal speaker was followed by lively small discussions, where we could reflect on the themes of the day in the context of our own and others experiences. Everyone was encouraged to exchange emails with at least one person from their discussion group, to keep building their mentoring network.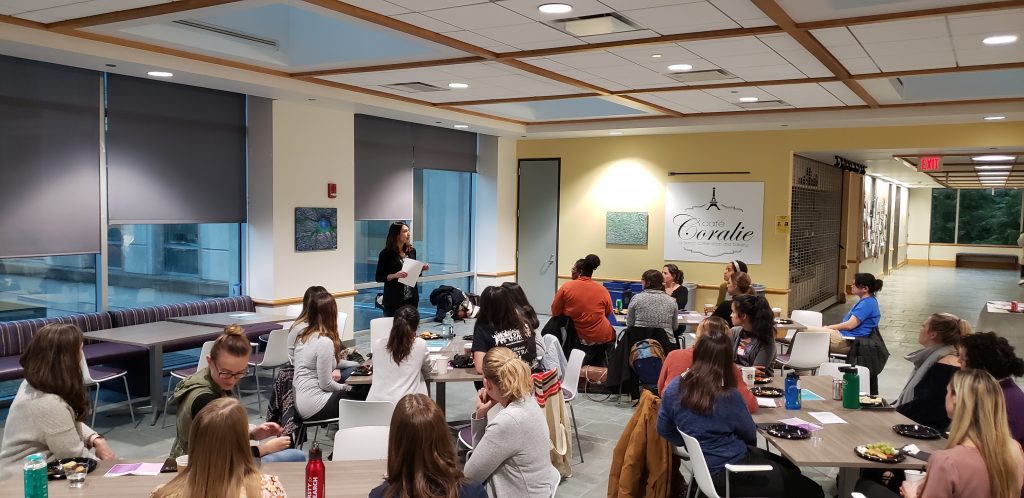 When:
October 30th from 5-7:30 PM
Where:
Pancoe Cafe on the Evanston campus.
Program:
5:00 – 5:15 PM: Introduction by Colleen Zaccard, PhD, Chicago Women in STEM Initiative Chair
5:15 – 5:30 PM: Short talk by invited guest, Sadie Wignall, Assoc. Prof. in the Dept. of Molecular Biosciences
5:30 – 7:30 PM: Q&A and Networking
If you would like to participate in a future STEM Circuit as a speaker/facilitator, or join our team of volunteers, please contact us at women@nupostdocs.org.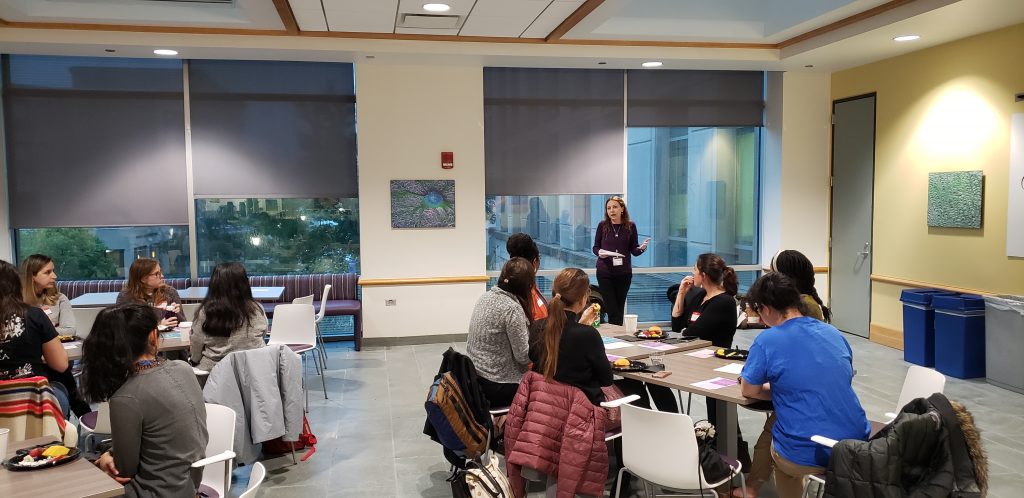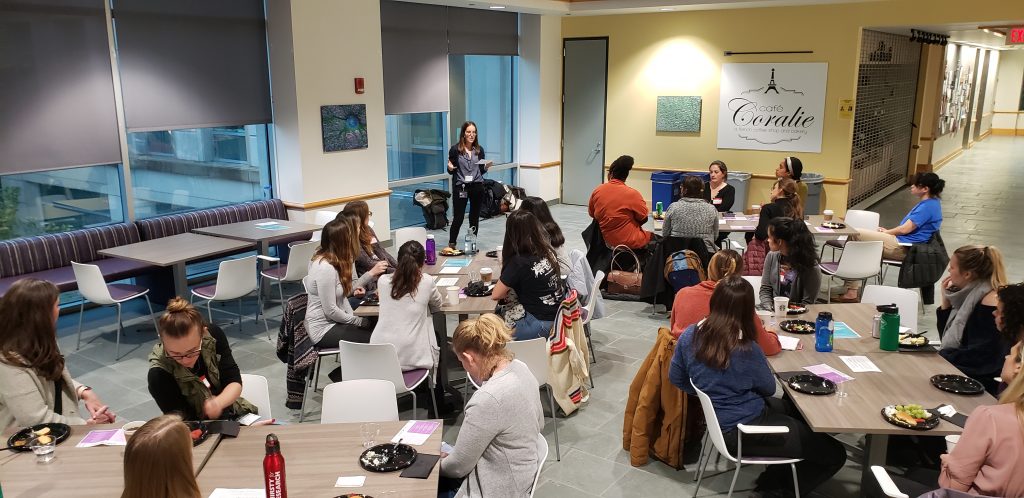 About our speaker: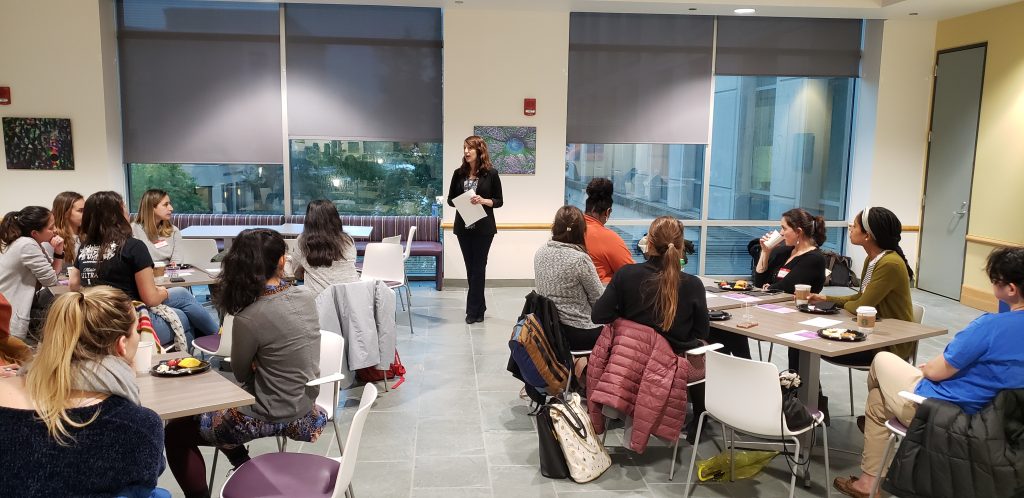 Sadie Wignall, PhD
Assistant Professor, Molecular Biosciences; Judd A. and Marjorie Weinberg College of Arts and Sciences, Northwestern University.
For more information, visit the Wignall lab website!