Navigating through imposter syndrome
Date: February 9, 2021
Location: Zoom Webinar
The first STEM circuit of 2021 addressed a sentiment that plagues several women in STEM fields, that of being an 'imposter' and thus a prey to the imposter syndrome.
To gain a better understanding of imposter syndrome and ways to manage it, the Chicago Women in STEM Initiative invited TEDx Speaker Liz Kimball, M.F.A., C.P.C., and the Director of Freshwater Research at the Shedd Aquarium, Karen Murchie, Ph.D. to share their perspectives on this phenomenon.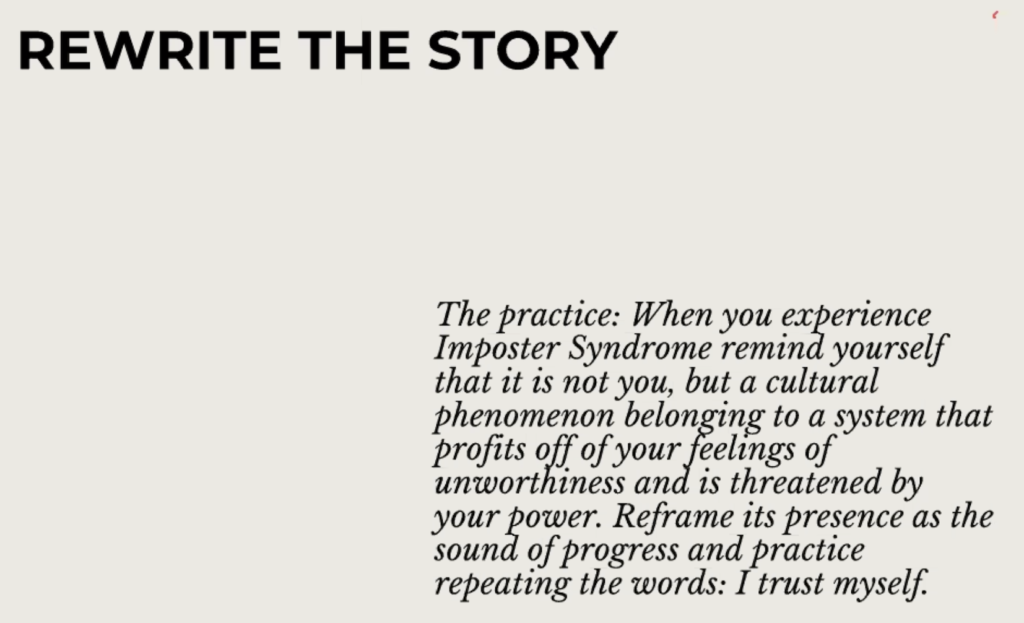 Liz Kimball conducted a very interesting workshop on the topic where she shared various anecdotes to indicate how the culture around us can often ingrain self-doubts and feelings of unworthiness. She stressed that it is important to not only be an outer-feminist, supporting the ones around us, but also an inner-feminist where we can champion ourselves. It was also fascinating to note that the imposter experience can come in various forms and sizes: simultaneously feeling too much but not enough, over-preparing, aiming for smaller goals, or simply procrastinating tasks. Don't we all experience these signs regularly? Liz advised that on such occasions, instead of turning to someone else for validation, it is crucial that, through self-trust, women should prioritize their own opinions and thoughts. And while confidence is important, to overcome the imposter feeling, one can employ the three C's: creativity, courage, and community (listen to the video to know how!).
Karen Murchie, Ph.D., shared her journey of choosing fisheries research as an orthodox but rewarding career for herself. Karen reflected on how her thoughts of self-doubts did surface at times but discussions with others experiencing the same helped her overcome the imposter feeling. Interestingly, as pointed by Karen, changing job roles, positions, companies, and even countries for work can induce the imposter phenomenon. When faced with self-doubts, Karen suggested reflecting on past achievements and self-evaluating beyond academic publications to help rebuild the confidence.
The STEM circuit concluded with a discussion session where attendees shared their experiences with the imposter phenomenon.
While it may take years for women to overcome the imposter syndrome, conversations like in this STEM circuit are a step in that direction.
Written by: Nasreen Choudhury, MS, PhD
Check out a recording of the event below!