C2ST Fall Social at Beermiscuous
by The Chicago Council on Science and Technology
November 7, 2019
6:00 pm – 8:30 pm
More information and tickets are available here.
---
How Sexual Harassment Culture Infects Academia
by The Chicago Council on Science and Technology
March 21, 2019
6:00 pm – 8:00 pm 

Hughes Auditorium, Robert H. Lurie Building, Northwestern University Chicago Campus
303 East Superior Street, Chicago, IL, USA
More information and link to registration can be found here.
Diversity in academia is in the public spotlight. Yet, despite some important strides for women in academic science careers, many workplaces and their cultures discriminate against women and can endanger them – professionally, psychologically, and even physically. Recent findings have played an important role in shaping new policies at field sites, universities, professional organizations, and funding agencies. Rutherford and Arreola will summarize this work and share suggestions from the evidence and from the recent NASEM (The National Academies of Sciences, Engineering, and Medicine) #ScienceToo report for improving the academic climate for women, sexual minorities, nonbinary persons, and people of color. The responsibility of senior researchers, advisors, and university leadership towards young women entering academia will be emphasized.
---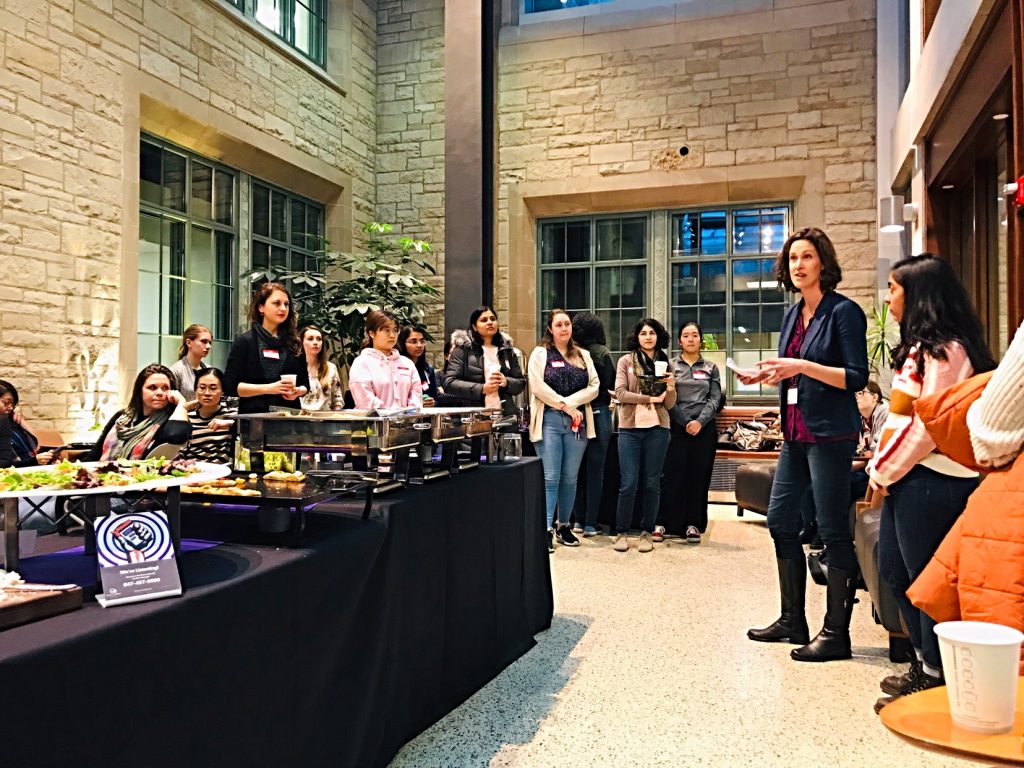 A recent Northwestern Now article announced that the Chicago Women in STEM Initiative is a recipient of the Daniel I. Linzer Grant for Faculty Innovation in Diversity and Equity
Chicago Women in STEM Initiative

Funds will be used to host an International Women's Day day-long conference for Chicago Women in STEM to raise community awareness of implicit bias and teach tools for combatting bias. Funds also will support the establishment of STEM Circuits, a yearlong peer-mentoring circle program aimed primarily at women graduate students and postdocs in STEM fields.
Yarrow Axford, Weinberg, Earth and Planetary Sciences
Colleen Zaccard, Feinberg School of Medicine, Physiology
Nancy Schwartz, University of Chicago, Pediatrics