STEM Circuits: Focus on Mental Wellness During COVID-19
Date: Thursday April 23, 2020
Location: Zoom Webinar
The COVID-19 pandemic has caused everyone to face a number of new day-to-day challenges. You may be worrying over at-risk loved ones, feeling confined and isolated from sheltering-in-place, and/or experiencing the stress of continuing to perform as essential workers. No matter your personal situation, we are all part of a world in crisis, which can majorly impact our mental health.
This April STEM Circuits was a very timely webinar facilitated by the National Alliance on Mental Illness (NAMI) Chicago. NAMI Chicago is one of the nation's largest, most active affiliates of the National Alliance on Mental Illness. More information regarding NAMI can be found on their website.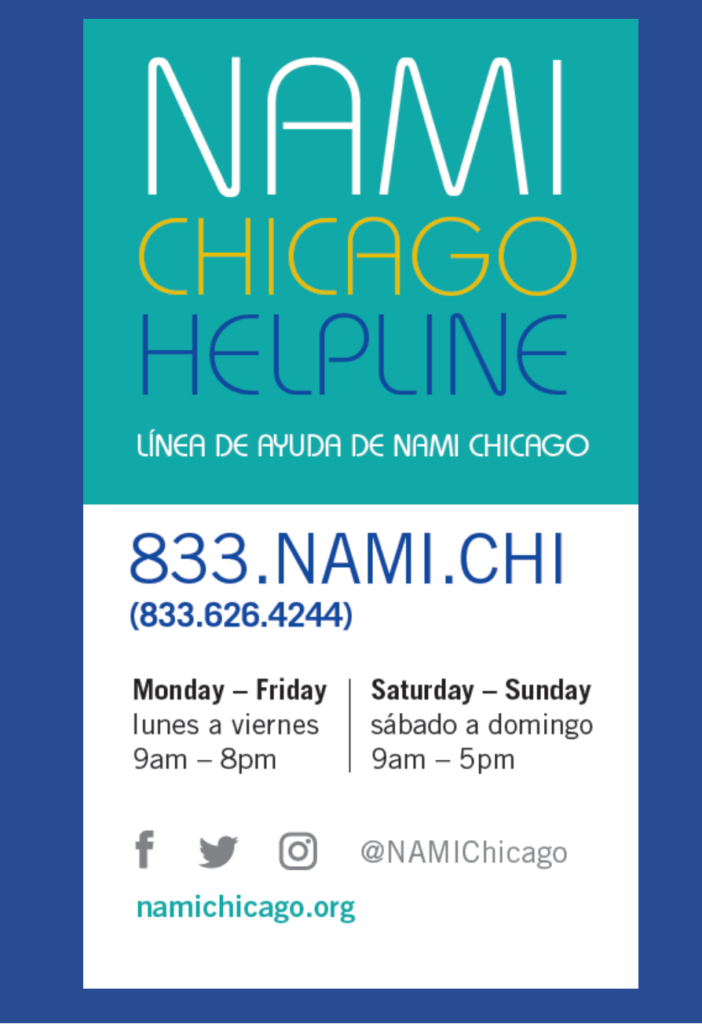 For this webinar we were joined by NAMI's Kasey Franco who provided us with a thorough overview of mental health and related COVID-19 stressors. These stressors can include anything from uncertainty to anxiety to powerlessness. She provided meaningful suggestions as when to connect and how to be supportive. In order to build better mental health it is important to practice and promote self-care. This may mean acknowledging certain risk and resiliency factors in your life. Since social distancing is of the utmost importance during this pandemic that has caused everyone to spend a lot more time at home in isolation. As a result it is important to prioritize your mental wellness by creating your own wellness plan. Our attendees shared various ways they have been promoting their own mental wellness via virtual yoga, connecting virtually with friends and family for game nights, and scheduling a day to day routine.
Thank you Kasey for your insight! Kasey's slides can be seen attached below.