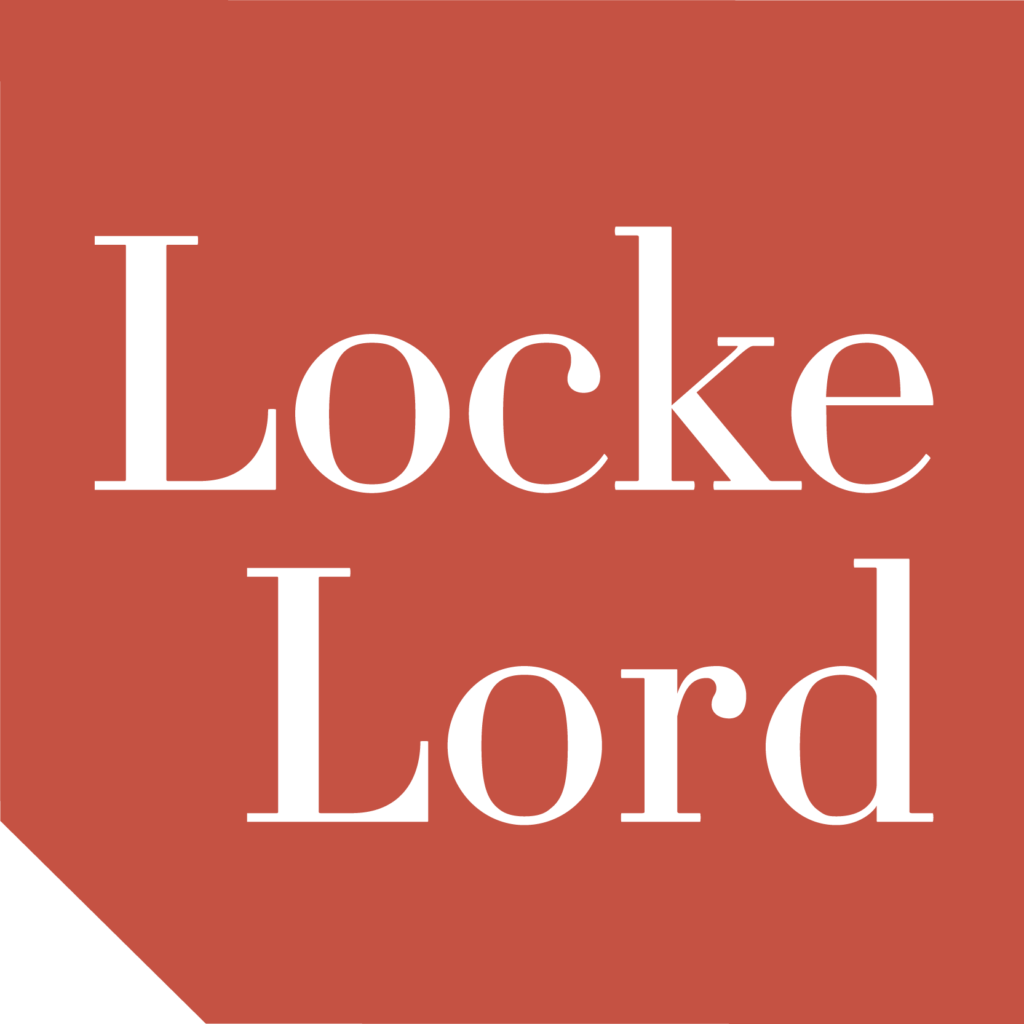 About Locke Lord
Locke Lord is a premier full-service Am Law 100 law firm that has earned a solid reputation for complex litigation, regulatory and transactional work on behalf of clients in important and growing industry sectors around the world.
Throughout our more than 130-year history, we've cultivated partnerships with a broad range of public and private companies, from Fortune 500 leaders to startups and emerging businesses. Our team can design strategic solutions that meet your long-term goals no matter how large or small your matter, applying our established tradition of responsive, personalized service.
At Locke Lord, our diverse and inclusive culture of collegiality and collaboration — core values of the Firm — across all of our offices and practices is ultimately reflected in our client experience by culminating in a deep understanding of our clients' businesses.
Locke Lord has achieved Mansfield Certification Plus status for 2021 from Diversity Lab, recognizing the Firm for reaching targets designed to boost the representation of diverse lawyers considered for a variety of roles and opportunities within the Firm.
Corporate responsibility is also an important part of Locke Lord's mission as we reach out to the communities we serve in meaningful partnerships and pro bono work.
About Our IP Pharmaceutical & Biotechnology Group
Pharmaceutical and biotechnology industry clients rely on Locke Lord to meet the legal challenges in the pharmaceutical and biotechnology fields. Our formidable team combines strong scientific understanding, courtroom experience, regulatory knowledge and industry background. We have deep experience to protect our clients' most valuable pharmaceutical and biotechnology IP assets.
Many of our lawyers and scientific advisers have Ph.D.s in the chemical and biological arts. They have developed and executed successful intellectual property strategies for a range of technologies, such as immunology, vaccines, neurobiology, growth factors, protein expression, PCR, pharmaceuticals (protein-based and small molecule), lipid-based drug delivery systems, gene therapy, phage display and microarrays.
Our real-world experience enables us to counsel clients on virtually any legal issue surrounding a lawsuit or transaction without losing sight of the science or technology involved. Pharmaceutical and biotechnology companies also turn to us for assistance in structuring transactions, building strategically solid portfolios and identifying and protecting IP rights. We represent clients' interests in all facets of U.S. Patent and Trademark Office practice, including inter partes reviews and reexamination proceedings and appeals with the Patent Trial and Appeal Board.
IP Women Thought Leaders
March 22-24 | IBA Technology and Regulatory Virtual Conference
Sharon Blinkoff
March 25, 2022 | 100th Annual Dinner in Honor of the Federal Judiciary
Carolyn Blessing, Laura Campbell, Gabrielle Gelozin
April 26 – 27, 2022 | ACI Paragraph IV Dispute Conference
Carolyn Blessing
May 11 – 12, 2022 | ACI Cosmetics & Personal Care Products Tech Regulatory Conference
Sharon Blinkoff
June 2022 | Chicago Women in IP (ChiWIP) Annual Dinner
Carolyn Blessing
Recent Publications
Locke Lord QuickStudy: Functional Antibody Claims: Setting the Bar for Enablement
by: Alan B. Clement, Myoka Kim Goodin and Smitha B. Uthaman, Ph.D.
Locke Lord QuickStudy: FDA Announcement on User Fees for the Over-the-Counter (OTC) Drug Program for FY 2021
by: Sharon A. Blinkoff and Wasim K. Bleibel
Locke Lord QuickStudy: Ensuring Innovation Act Alters Eligibility for New Chemical Exclusivity
by: David B. Abramowitz and Leah M. Brackensick
Locke Lord QuickStudy: Tax Court Finds Legal Fees Incurred in Defending Hatch-Waxman Lawsuits are Deductible Expenses
by: James T. Peterka, Wasim K. Bleibel, Buddy Sanders and Leah M. Brackensick