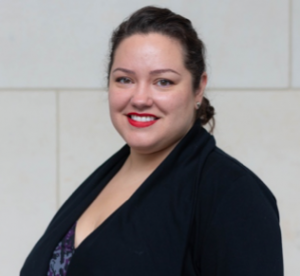 I am the Assistant Director of the Driskill Graduate Program in Life Sciences at Northwestern University's Feinberg School of Medicine. I began my training and career in immunology, studying B cells and autoimmunity. I then made the transition towards student support and graduate training in 2012 when I joined the Scientific Careers Research and Development Group led by Dr. Rick McGee at Northwestern University, which is leading a nation-wide study of graduate training experiences. After a year investigating how nuances in the graduate experience encourage career choices, I moved into the role of Assistant Director of the Collaborative Learning and Integrated Mentoring in the Biosciences (CLIMB) Program at Northwestern. As part of CLIMB, I support graduate trainees in 5 bioscience programs across Northwestern's Chicago and Evanston campuses. In addition to individual coaching, I've led professional and career development seminars that focus on early graduate development for CLIMB and other Graduate School partners.
In July 2019, I joined the Driskill Graduate Program leadership team. I saw this as an exciting opportunity to broaden the impact of several lines of interest. First, the importance of individualized training and support for graduate students. I hope to expand my work coaching individual students to empower them to guide their own training. Second, I will continue facilitating mentor training for both DGP faculty and students. The relationships between mentors and trainees are the cornerstone of successful careers and vital to broadening participation in STEMM. And last but not least, I will work to promote and support an inclusive culture that enhances the graduate training environment at Feinberg.
I am a South Texas native and first-generation 4-year college graduate. I received my BS from St. Mary's University (San Antonio, TX) and my PhD from University of Texas Southwestern Medical Center in Dallas.