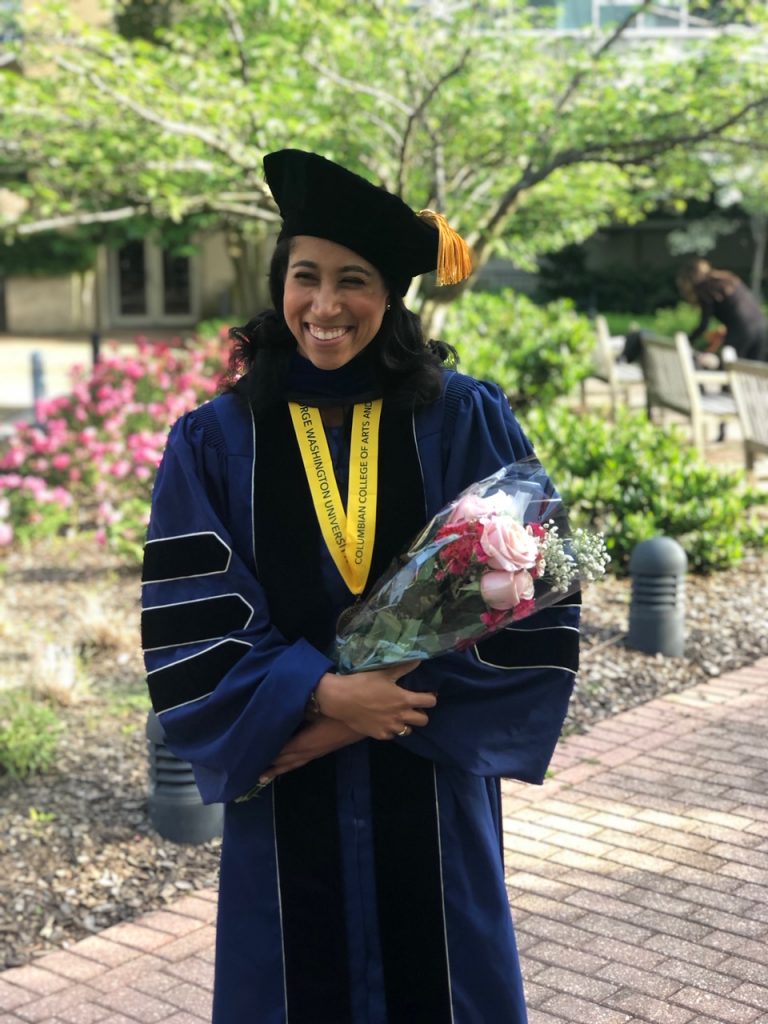 I recently joined the Northwestern community as a Postdoc in the Department of Neurological Surgery (ready to experience my first Chicago winter!), where my research focuses on developing targeted nano-immunotherapies for glioblastoma. I'm a Canuck, but I grew up mostly in the New England area, and so am SUPER biased for my New England sports teams 🙂 Also, fun fact, I just ran the NYC Marathon for the first time (so if you see me hobbling around the Chicago campus, that's why)! I received my PhD in Immunology from George Washington University, and my Bachelor's degree in Biomedical Engineering from Columbia University; throughout my academic career I've strived to combine these two fields in order to develop innovative therapies for patients with solid tumors. I love sharing my research with all kinds of audiences, and so have presented my work nationally and internationally. This past Spring I was honored to be selected to participate in and win an award for my research on genetically-modified NK cells at the Immuno-Oncology Young Investigators' Forum.
I've always been THAT kid who knew what they wanted to be "when they grew up" – since I was 8 years old I told everyone that I was either going to be a linguistic film editor (NOT a thing), or a biomedical engineer (thankfully this IS a thing)! I went to all girls' school from grade 1 through 12, and was lucky enough to have a handful of teachers who really encouraged my STEM interests and helped to shape my passion for biological sciences (Shoutout to Mrs. Norwood-Chase and Mr. Souza!). As an adult, this really motivated me to become involved with middle school and high school outreach, with the goal of keeping the next generation informed and excited about STEM opportunities.
I learned about the Chicago Women in STEM initiative from a colleague, and was so excited to attend the first STEM circuit event of the season! Not only did this event connect me with like-minded women in science, but it was a rare opportunity to talk openly and honestly about some of the struggles we face as women in STEM fields, as well as how succeed in diverse STEM-related career paths. Through Chicago Women in STEM I hope to continue to grow my network of women and men with a range of scientific (and non-scientific) backgrounds, and to connect with organizations that support STEM outreach and workshops for younger students here in the Chicago area.