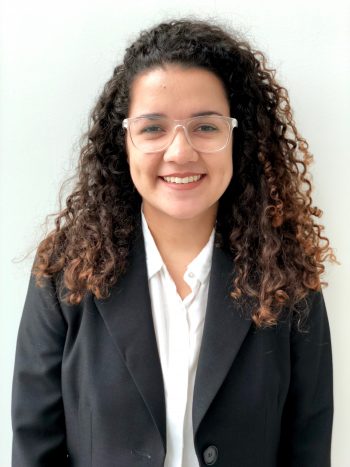 I am a second year Chemical Engineering PhD student at Northwestern University. My research in the Wasielewski group in the Chemistry Department focuses on synthesizing and characterizing organic chromophores and exploring their use in organic photovoltaic devices. 
My path to graduate school began when I took my first chemistry class in high school and realized I had found my passion. I had an incredibly supportive teacher who encouraged me to explore chemical engineering as a career and recommended I apply for the National Youth Science Camp (link), a month long summer camp for high school graduates entering STEM (which I highly recommend). My high school chemistry teacher was my first true female mentor in science who strongly encouraged me to work towards a STEM degree. She showed me how important female mentorship and representation would be for the rest of my career. I had my first research experience at Rice University when I was a senior in high school, working with Dr. Daniel Hashim in Prof. Pulickel Ajayan's lab studying three-dimensional carbon nanotube structures. I then worked in Prof. Brian Korgel's lab during my undergraduate at the University of Texas at Austin studying two-dimensional silicon materials as well as Perovskite solar cells.
Throughout my undergraduate career, I never had any female mentors, let alone a fellow Latina mentor. I rarely had a female professor. It wasn't until graduate school when that truly became apparent to me since the disparity in gender and racial diversity is severely heightened at the graduate level. The Chicago Women in STEM Initiative is an exciting turn to this experience. There are far too few women in my field to seek out natural mentorship, but I have already met so many great women from different universities and programs through this network. As a community, we can share our experiences and lift each other up knowing we are not going through this alone!