Chicago Women in STEM Symposium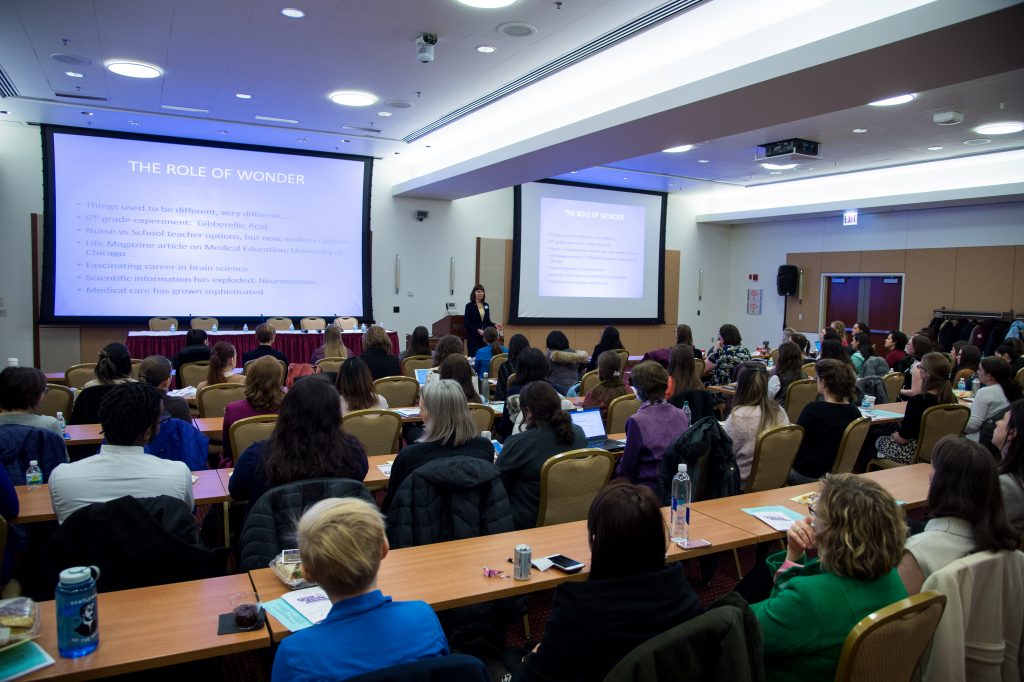 Registration is now open for our second annual symposium on International Women's Day-03/08/19!
Join us on Northwestern's Chicago campus for our second annual large community-building event, where we will celebrate women's progress in STEM on International Women's Day and explore the theme of implicit bias, a critical obstacle to STEM diversity and inclusion. Given the strong evidence that unconscious bias is a driving force behind ongoing gender disparities in STEM (Hill, Corbett et al. 2010), our overall goal will be to raise awareness of unconscious bias and its effects on ourselves and others while developing counter-strategies.
The day will commence with an interactive implicit bias workshop, entitled "Navigating Gender Bias in STEM from the Inside Out", followed by lunch and refreshments.
We will next shine a spotlight on exceptional local women leaders in STEM and learn first-hand their experiences and motivations on their career path during a series of short presentations.
The keynote presentation will be delivered by Dr. Eve Fine, a leader from UW-Madison's WISELI, a research center at the forefront of evidence-based solutions for implicit bias and increasing female STEM faculty.
Participants will have the opportunity to interact directly with invited speakers and additional invited local women leaders in STEM at the closing networking reception, where appetizers and drinks will be served!
Together, our upcoming Chicago Women in STEM Symposium and interdisciplinary mentoring program, STEM Circuits, aim to place Chicago on the forefront of positive change by fostering a sustainable inclusive local community. We believe that women are an under-utilized resource, and that increasing diversity will in turn enhance discovery and innovation in STEM to the long-term benefit our global society.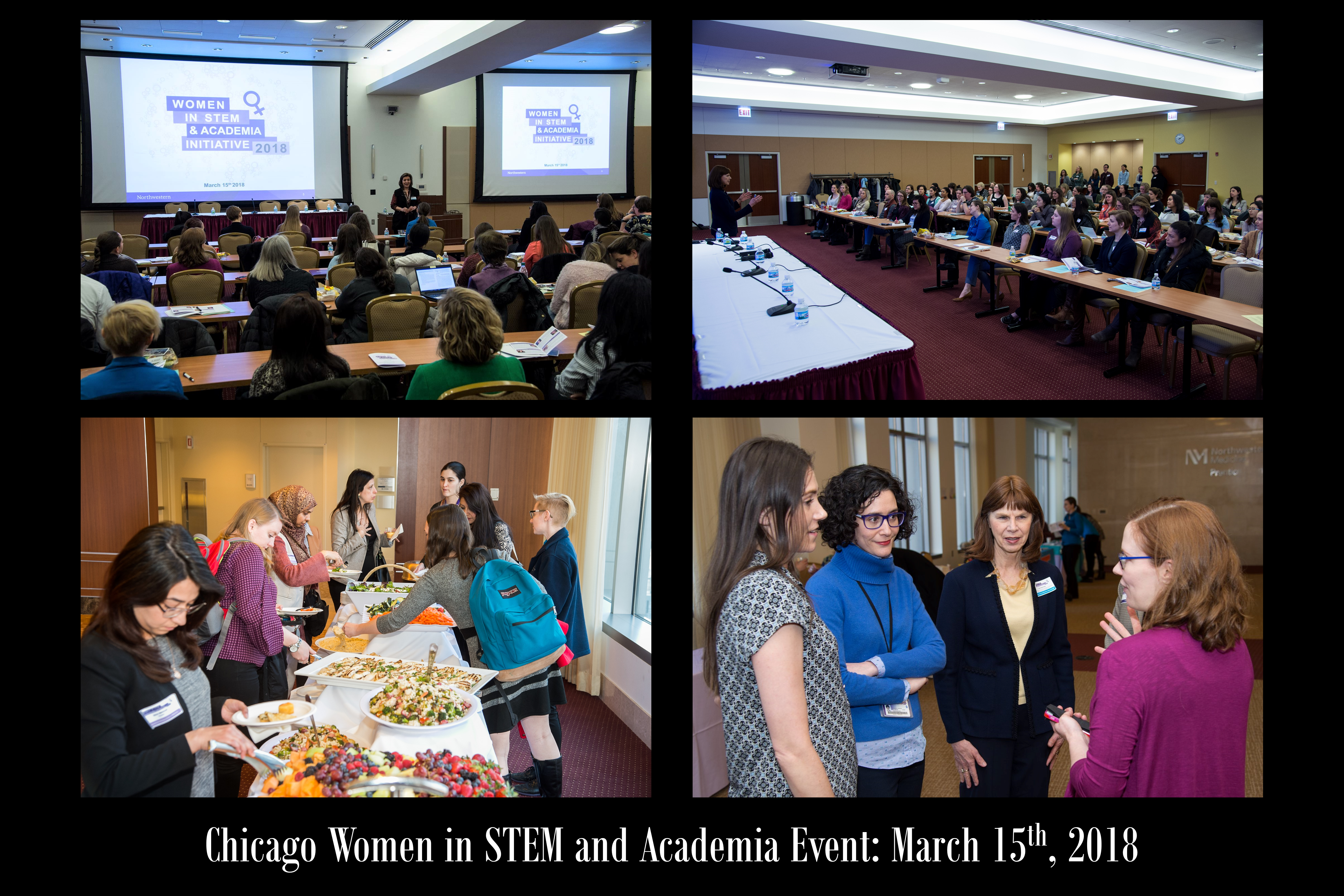 Please register here. If you represent an organization or individual interested in partnering with us or speaking at a future IWD event, or if you have general questions, please contact us at women@nupostdocs.org.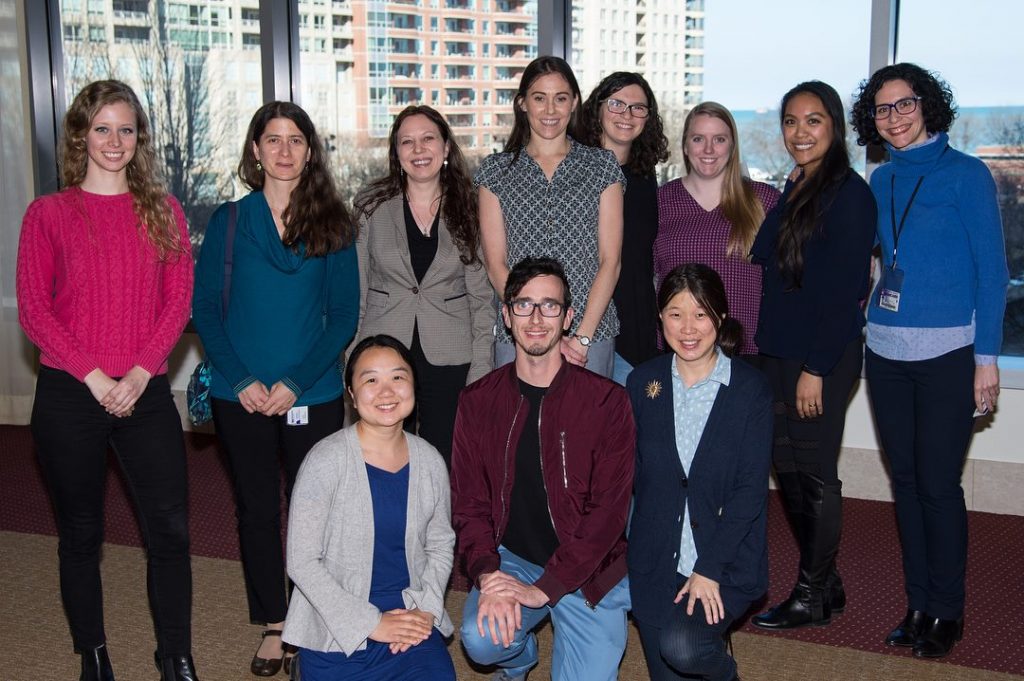 ---
Symposium Program
11:00 am – Short welcome, introduction, and statement of goals
Colleen Zaccard, PhD (Chair, Chicago Women in STEM Initiative, Postdoctoral Fellow, Dept of Physiology, Feinberg School of Medicine)
11:15 am until 12:45 pm – Interactive workshop – Navigating Gender Bias in STEM from the Inside Out
12:45 until 1:15 pm – Lunch and refreshments – Info booth session
1:15 until 2:30 pm – Short talks by local academic women leaders in STEM
Emily Harburg, PhD (Director of Emerging Technology & Innovation at Education First in Boston, MA, Co-founder and Director of Programs for nonprofit- Brave Initiatives)
Shikha Jain, MD (Asst Professor Hematology/Oncology, Physician Director of Media for Rush Cancer Center at Rush University Medical Center)
Elizabeth Glover, PhD (Asst Professor, Director of Behavioral Laboratory, Dept of Phychiatry, College of Medicine, University of Illinois at Chicago)
Ka Yee Lee, PhD (Professor in Chemistry, the James Franck Institute, Institute for Biophysical Dynamics and the College, Vice Provost for Research, University of Chicago)
Kristina Ropella, PhD (Opus College of Engineering Dean, Professor of Biomedical Engineering, Director, Joint Ph.D. Program in Functional Imaging, Marquette University & Medical College of Wisconsin)
2:30 PM until 2:45 pm – Coffee break – Info booth session continued
2:45 until 4:00 pm – Keynote address by Dr. Eve Fine, a leader in implicit bias research from WISELI in academia- topics include and intro to bias, stereotypes and manifestations of bias such as stereotype threat and priming
Dr. Eve Fine, Associate Scientist and Director of Curriculum Development and Implementation, WISELI, University of Wisconsin – Madison
4:00 until 5:30 pm – Networking reception – Substantial appetizers/drinks will be served during informal round-table networking with invited local women leaders in STEM
---
Location
Northwestern Medicine Prentice Women's Hospital
250 East Superior Street, Conference room L and Harris Atrium
Chicago, IL, 60611
---
Please refer to our dedicated pages for detailed workshop, speaker, and partner information.